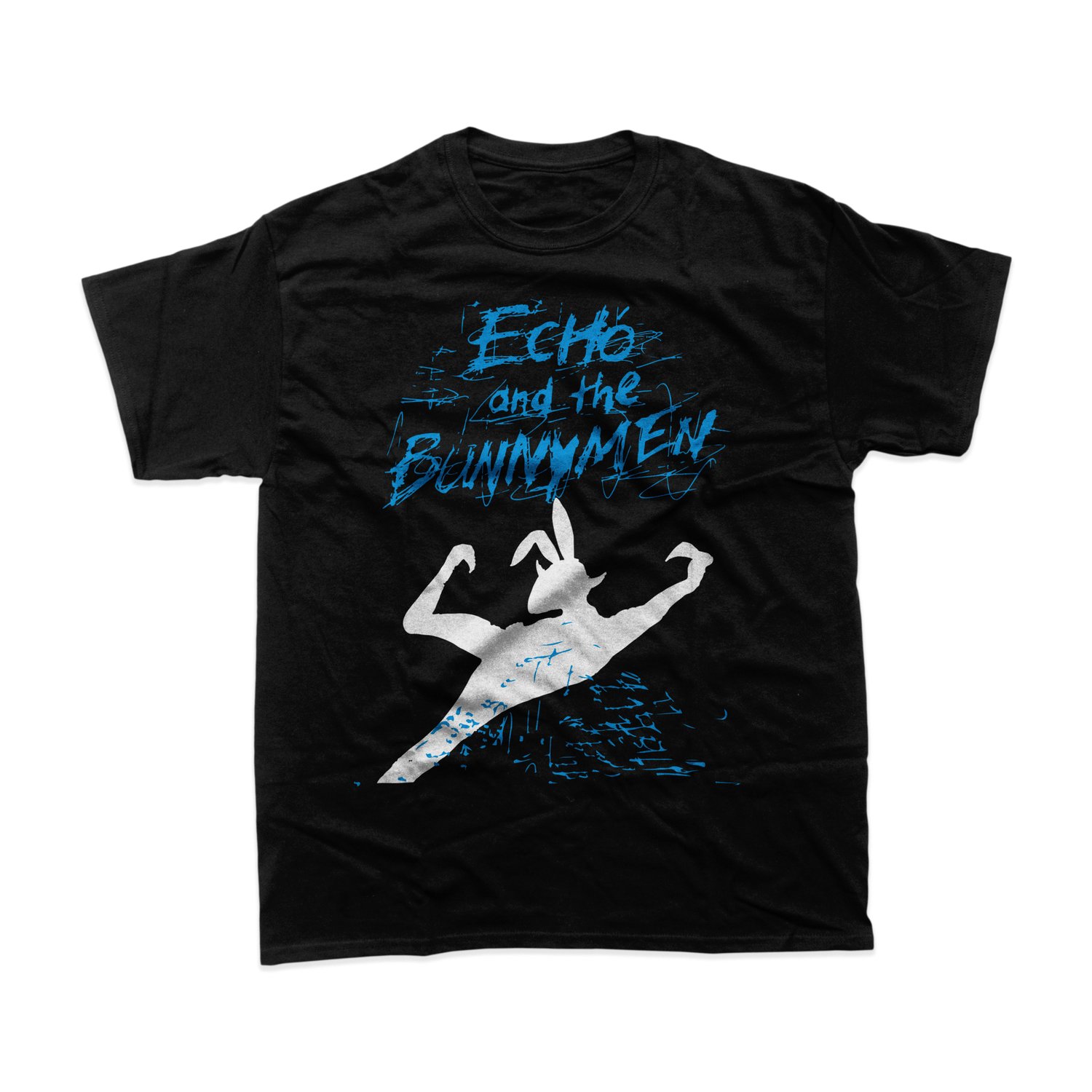 Echo & The Bunnymen. I could never find a good t-shirt for one of my favourite bands. So I made one. I hope this is finally a Bunnymen t-shirt you like too!
Featuring the classic Bunnyman logo and graphic from the Pictures On My Wall single record sleeve, and lyrics on the back from The Cutter.
Screen printed front and back on black Gildan tees.