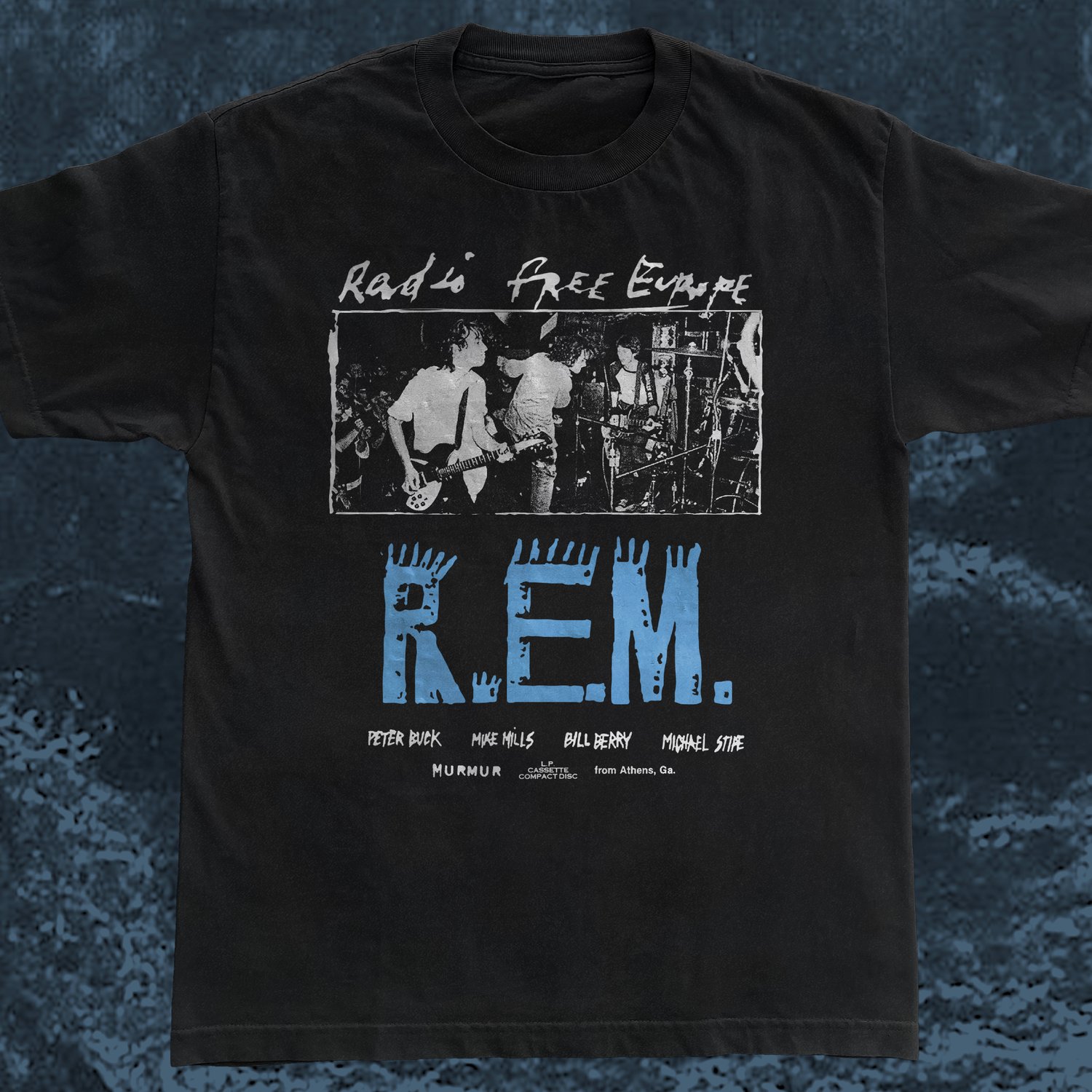 REM Bootleg - Radio Free Europe [PRE-ORDER]
[Please note - this is a pre-order. Please allow 3-4 weeks for production and delivery once order period has closed. Unfortunately, no returns can be accepted as the t-shirts are printed to order]
REM's debut single Radio Free Europe, in 1981. Taken from the album Murmur.
Designed using bits and pieces of various ephemera - record sleeves, posters, flyers, magazine ads, VHS sleeves etc.
Design inspired by the best kind of band t-shirt out there, the college rock tour tee.
Back print includes the 16-Track Studio Checklist for all the band's parts, recorded in Mitch Easter's Drive-In Studio in Winston-Salem, North Carolina (in his parent's garage), plus the song's scribbled lyrics.
White and Blue screen print on black Gildan Heavy tees.
White and Blue large front print, white large back print.