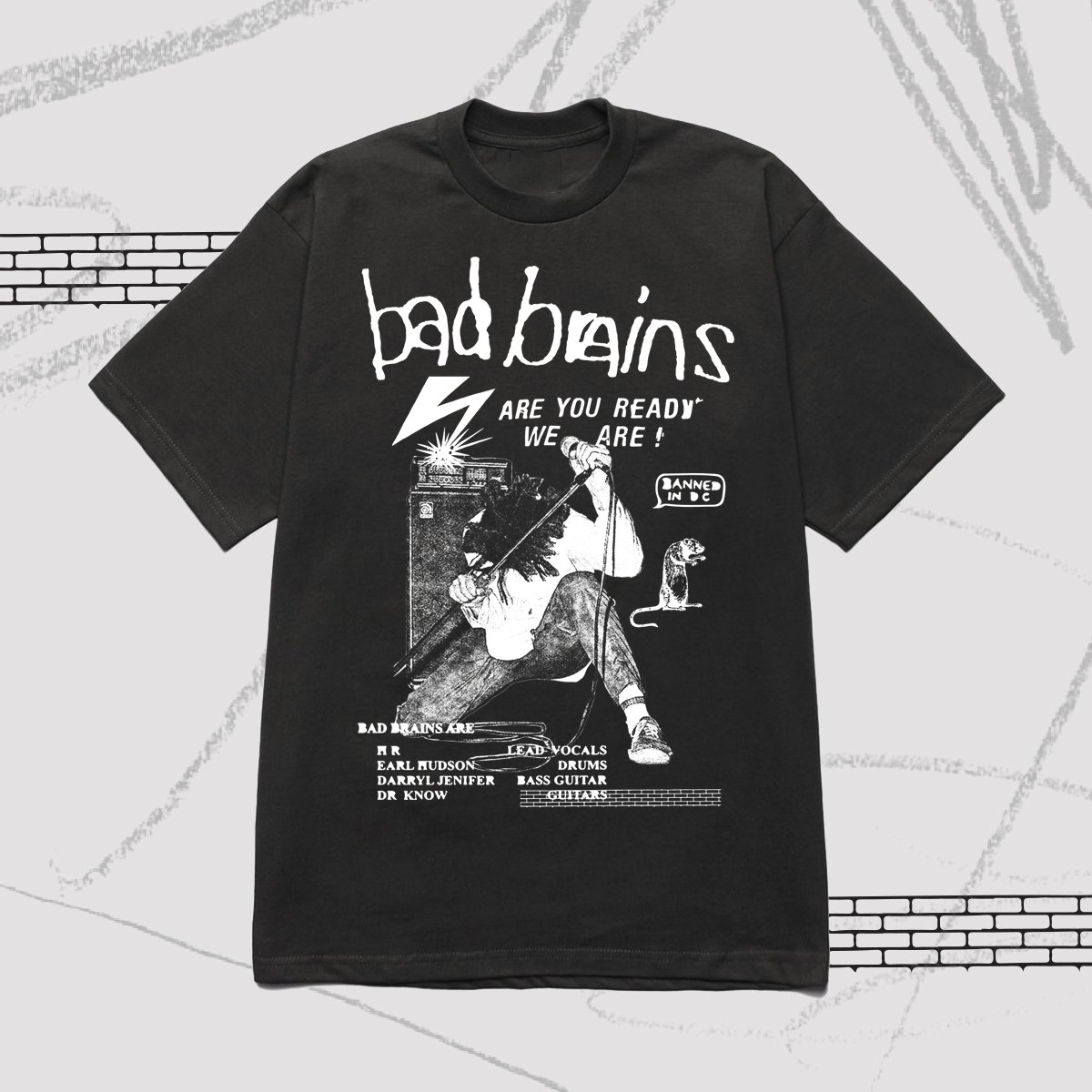 Are you ready? We are!
Our celebration of one of the greatest punk bands to ever exist.
Featuring graphics taken from ephemera of the time. Bootlegs, flyers, posters and records. We made this because we couldn't find a Bad Brains t-shirt we liked. We hope you like it too!
Available in long sleeve or short sleeve, white screen print on black cotton.